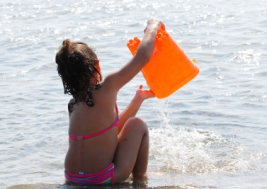 Do the words "ALS Association" mean anything to you?
Chances are your immediate answer is going to be "The Ice Bucket Challenge".
Over the summer, you have probably accepted the challenge, donated money to one of its foundations, or simply been bombarded with videos of all your Facebook friends doing it. You have heard about it on the radio, seen it on TV or talked about it at work. Some might call it slacktivism, and they might be right, but if the goal was to raise awareness, and get a few donations along the way, then they have more than succeeded in doing so.
Viral videos have become the holy grail for all companies, organisations and foundations. It's a low-cost way of getting your message out there, but most of all, it's a very effective one. However, creating a viral campaign is not an easy task, and very few actually succeed.
So how come this one went around the world so quickly? And more importantly, how can its success be reproduced by others?
Let's take the example of The Ice Bucket Challenge. Here's why I think the campaign went viral:
It's easy: All you really need is a bucket, some water, some ice, a camera and an internet connection.
It's fun: Like me, you might have grunted when you heard your name pop up in one of your friend's videos, but when push comes to
It's exponential: It's simple math really, because each person accepting the challenge nominates three people in return, who in return each nominate three more people. In fact, according to Wired, it would only take a little over a month for every single living person in the world to get nominated.
It's auto-promotional: Let's face it; we have developed a tendency to put anything about ourselves online. From a picture of our breakfast table to one of our kids ready for a bedtime story. So why not throw a video with a bucket of ice cold water in the mix.
It's a challenge: In honour of Barney Stinson, when a challenge is presented to you, however difficult it may be, only two words should come to mind. "Challenge accepted!!!"
It's a sense of belonging: Everybody is doing it. Being challenged is like being invited to the party: you're part of the cool kids' group now!
It's endorsed: Not just your friends, but lots of celebrities and political figures are taking part in it: Oprah, Rihanna and George W. Bush to name but a very few.
It's for a good cause: Lest I forget, the Challenge is actually for a good cause; raising awareness and donating to a charity. So by taking up the challenge, you actually feel good about yourself. http://www.alsa.org/
So next time you're hoping your campaign will go viral, consider these eight points and see how many you can check off. And then maybe, just maybe, you'll reach millions of people without lifting a finger.