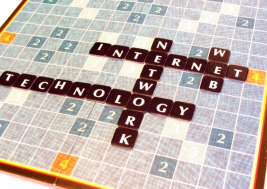 « What you are doing is amazing. I have never experienced something like this before. It is a very cool idea. It really shows how much you care about the community. Thank you so much for giving me the opportunity to get involved! "
Cette citation résume à merveille l'état de la recherche qualitative en 2015. Formulé devant une webcam par un participant à l'une de nos communautés en ligne, souvent appelées « Market Research Online Communities » ou MROC dans la littérature anglo-saxonne, elle démontre comment l'innovation et le dialogue sont désormais au cœur des processus d'exploration et d'évaluation qualitatifs.
La recherche a en effet évolué au rythme des médias sociaux et des mentalités. Les consommateurs d'aujourd'hui sont en effet plus que jamais (mais moins que bientôt) des technophiles qui produisent du contenu, qui naviguent depuis plusieurs années dans un contexte de mondialisation et qui comprennent souvent très bien les enjeux des organisations dont ils achètent les produits. Les communautés en ligne correspondent parfaitement à cette réalité dans la mesure où…
…elles permettent de regrouper, sur une plateforme dédiée (Linkedin, Facebook ou une de nos plateformes sur mesure), d'une dizaine à plusieurs centaines de participants pour quelques heures, quelques jours, voire quelques semaines ou mois autour d'une variété d'activités de recherche (sondage, discussion, idéation…) qui font un usage intensif des technologies (vidéos, web reportage via téléphone intelligent, annotation d'images,…).
…elles permettent aux individus de participer au moment où ils le souhaitent et de n'importe quel lieu, ce qui simplifie fortement le recrutement et la logistique. Des clients à Vladivostok, Paris et Mogadiscio? Pas de problème!
…elles instaurent un véritable dialogue avec (et entre) des participants qui ne veulent plus se contenter de consommer un produit que l'on a « fait pour eux ». Ils veulent collaborer au développement ou l'amélioration d'un produit / service qu'ils voudront consommer (ce qui rejaillit d'ailleurs positivement sur l'image de la marque). L'explosion des sites de type « kickstarter » en est la preuve irréfutable.
…elles assurent un fort degré d'engagement et se traduisent en une richesse de contenu exceptionnelle.
…elles permettent d'obtenir des résultats relativement rapidement à un coût qui se compare avantageusement aux approches traditionnelles.

La mise en place d'une communauté implique cependant des précautions de par la nature profondément organique des échanges qui s'y déroulent, notamment un mandat de recherche clair quant aux objectifs et à la durée de l'étude, des activités variées et ludiques, une réflexion préalable quant à la confidentialité des propos recueillis et du matériel présenté, un timing efficace et un ou plusieurs animateurs chevronnés omniprésents pour répondre aux questions et démontrer l'écoute requise pour instaurer le dialogue souhaité.