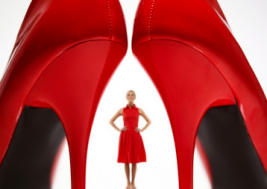 I'll admit it – I have purse envy. There's nothing more frustrating than watching a group of 18-year olds strut the latest Louis or Longchamp. The curious thing is that more and more of them do! As a market researcher and avid people watcher, I can't help but ask myself since when has luxury become so accessible?
Luxury has always been associated with beautiful, hand crafted goods produced in limited quantities and accessible only to the elite of society. Luxury was the promise of history, of tradition, of quality and symbolized status, a status that the mere mortal could only aspire to attain.
Today's marketplace is the realization of what Silverstein and Fiske so eloquently described as "masstige" – prestige for the masses – over a decade ago1. And while you and I (and pretty much anyone else), can now acquire that which was once out of reach, what is the downside for the brand?
Brand dilution is the greatest risk that makers of all things luxury take when deciding to jump on the masstige bandwagon.
"Exclusivity" is a key component of luxury. When your trademark makes its way onto products that are designed for the masses, the perception of exclusivity is diluted.
Masstige products are of lesser quality than their luxury counterpart. It is impossible to hand craft artisanal products and still achieve a price point that will attract the masses. A lesser quality good is now associated with the brand and another core tenet of luxury has now been violated.
As a consequence, there is a chance that the original luxury target market, the elites who once coveted the brand for its symbolic status, will perceive the brand more negatively. The risk being that this segment will now seek out products that are synonymous with the original luxury proposition, diminishing the perceived value of the brand for everyone else.
There are luxury brands that have succeeded in making the leap, for example, Giorgio Armani and Armani Exchange (A|X). While the Armani brand continues to be synonymous with haute couture and ready to wear among the upper echelons of society, its masstige counterpart Armani Exchange offers casual clothes and accessories that appeal to a greater public. This sub-branding approach, according to Hedenmark and Westerling (2010)2, may shield the parent brand, such that the effects of brand dilution are reduced.
So the next time I spot a designer piece (i.e. monogram print, tell-tale red shoe sole, or other) I promise to remain calm knowing that the wearer of said piece, is likely just a mere mortal like myself that scored big in the masstige retailing game.
---
1Silverstein, Michael and Neil Fiske(2003). "Luxury for the masses", Harvard Business Review, April 2003.
2Hedenmark, Sophie and Sophia Westerling, (2010). Luxury for the masses – but what happens to the brand? Master Thesis, Stockholm School of Economics, Spring 2010.